Groups
Visit our immersive exhibitions
Self-guided tours
€12 per person
At the heart of the Alpilles, the monumental Carrières des Lumières host a new immersive exhibition: "From Vermeer to Van Gogh, The Dutch masters" from 24 February 2023. They also present a short exhibition "Mondrian, the Architect of colour" and extracts from the "Testament d'Orphée", a movie shot by Jean Cocteau in 1959 in the quarries.
Duration of the exhibition: 45 min | from 20 people.
Choose your visit
Immersive exhibitions + refreshements
€17 per person
Discover our 2 immersive exhibitions and take time for a gourmet break at Café des Carrières. The price includes pastry and drink of your choice.
The Café is open from May to September. This offer is available from Monday to Friday, from 3.30pm to 5.30p.m.
The entry to the Carrières des Lumières is included in this package | from 15 to 25 people max.
Private tour of the exhibition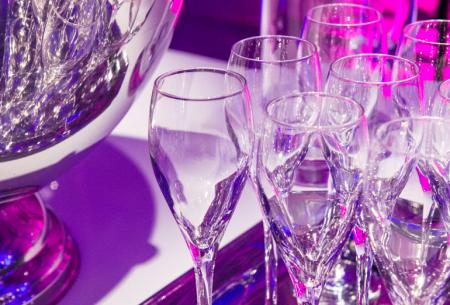 Price upon request
After the Carrières close to the general public, take part in an exclusive, behind-the-scenes experience. You will enjoy: the theatre, a viewing of the current show and a glass of champagne.
Min. 15 people - Advance booking required at +33 (0)4 90 49 20 03 or receptions@carrieres-lumieres.com.
March to September: 7 p.m. to 21 p.m. / October to January: 6 p.m. to 7.30 p.m.
Combined ticket: Pass Baux-de-Provence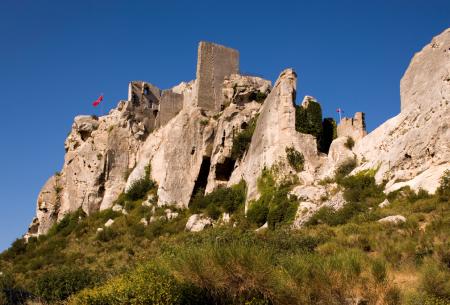 Carrières des Lumières + Château des Baux-de-Provence
€14 per people / €16 per people (with special activities - during Spring, Summer and Toussaint holidays)
Discover one of the most beautiful French historic sites overlooking the famous village of Baux. Audio guide to the Château included available in 10 languages.
Practical information
- What's included: admission of 1 driver and 1 supervisor for adult groups
- Booking: you must book your visit by phone or email
- Opening times: consult the opening times